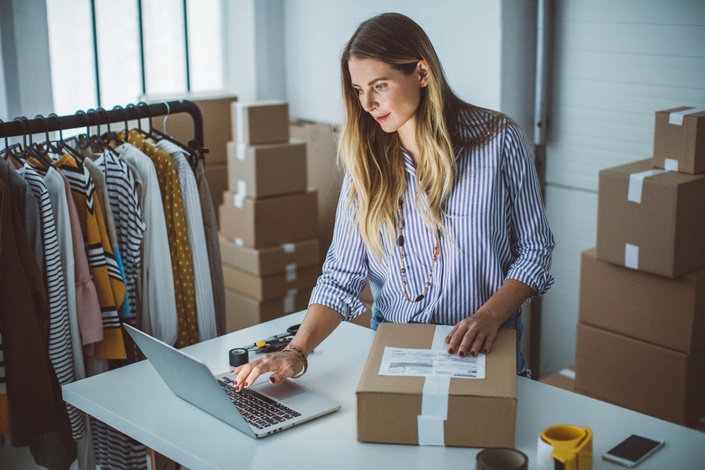 Regenerative Sourcing and Supply - Fall Session
A Course for Businesses and Brands | Fall Session Begins November 21, 2019
Are you a business owner, part of a brand or a startup ready to make an investment in your future, in relationships, and in the planet?

This course is designed for food, clothing, and natural product brands seeking to engage directly with healthy soil solutions and regenerative agriculture through purchasing and supply systems.
Building on the success of Kiss the Ground's Soil Advocate Training, and Terra Genesis International's (TGI) experience from over a decade of working on regeneration, this course will create a community for brands to explore their questions together, and to take concrete steps towards regeneration.
This course will include a mix of content focused on specific topics like agriculture, supply, climate change, live Q&A with the instructors to look at specific challenges, and breakout group opportunities that will give you the space to develop the direction of your company.
New Pricing Options:
In order to make this course accessible to as many people as possible, sliding scale pricing and new company pricing are now available.
When two people from your company choose to enroll together, the cost is split in half. In other words, it's 2 enrollments for the price of 1.
For sliding scale pricing options and company pricing, please contact us via email ASAP at

[email protected]
to discuss.
What Graduates Are Saying
"It's fair to say completing this course, even after already completing the Soil Advocacy course program with Kiss the Ground, really turned my agriculture and sourcing belief systems upside down. Now I have tools, language, and understanding to see the bigger picture of regenerative practice, evaluate ways my company can fit into it, and set goals for the expansion of my business's production that could positively contribute.⁠"
⁠⠀
- Margaux Moses, Wave Maiden Ale Works⠀
Regenerative Sourcing and Supply Course Graduate⁠

Are you ready to go beyond merely "sourcing" and learn to build resilient, mutually beneficial relationships with producers and communities?
Course Session Details

---
Day/ Time
Thursdays 1pm- 3pm EST/ 10am-12pm PST

---
Course Dates
November 21, 2019

December 5, 2019

December 19, 2019

January 9, 2020

January 23, 2020

February 6, 2020
---
Course Sessions are ONLINE
Live online sessions via zoom can be attended from anywhere. All class sessions are live and recorded in case you miss a session or want to take it at your own pace.
Your Instructors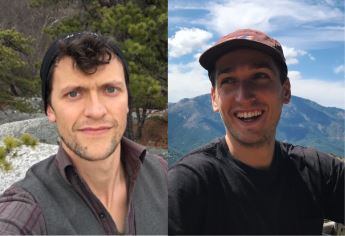 Connor is a holistic farm planner and educator who works to mitigate climate change while building viable farm businesses and economies. He is a lead ecological designer and supply consultant with Terra Genesis International, lead faculty at the Omega Institute for Sustainable Living, an affiliate instructor and advisor with the University of Vermont's Leadership for Sustainability program, and a member of the Regenerative Business Alliance.
Russell is an ecological designer, regenerative business educator, and chestnut farmer based in Amherst, MA. He is the Director of Operations for Terra Genesis International, and he is helping to create a commercial chestnut industry in the Northeast U.S. The core of Russell's work is to help landowners, business leaders, and college-aged athletes to develop their ability to see life at work. He led the development of the BRASA process, and uses this watershed-level lens to support a variety of stakeholders in their pursuit of regeneration.
In this course you will learn:
How climate change and other global ecological crises are creating new categories and degrees of risk for industries and investors - and how building regenerative supply relationships can mitigate that risk.
How the science and principles of regenerative agriculture can be applied on the ground to real production systems and ingredients.
How to evaluate the differences between organic, "sustainable", and regenerative agriculture systems, and the diverse values and drawbacks of labeling and certifications.

How to go beyond merely "sourcing" and build resilient, mutually beneficial relationships with producers and communities.

How to design investments in regenerative agriculture production to offset company externalities directly within your supply chain.
How to evaluate your company's potential for engagement with regenerative agriculture, and develop a customized plan for getting more deeply involved in the field.
Frequently Asked Questions
When does the course start and finish?
The course starts November 21-February 6, 2019.
How long do I have access to the course?
You will have access to this course until August 2020 - don't worry, you can download just about everything from the course!
What if I can't watch the live classes is there another option for me to watch the class videos?
Yes! All of our live classes are recorded and posted the following day to our online course platform. All class recordings are available for you to watch on your own time throughout the duration of the course.
This course is closed for enrollment.